Huge thank you to Dolores Stuhlreyer (Aunt DD) who is purchasing cheese pizza from Pasquales for all of our students this Friday for lunch. Thanks Dolores!

There is a menu change for Thursday: Uncrustables Goldfish Crackers String Cheese Please note also that Friday is the first fish fry. Students need to pack their lunch on Friday.

There will be no morning bus service for Ripley bus riders tomorrow due to R.U.L.H. running on a 2 hour delay. There will be afternoon Ripley bus service, and the Georgetown bus will run as normal tomorrow.

Ash Wednesday mass tomorrow for our students at 8:15.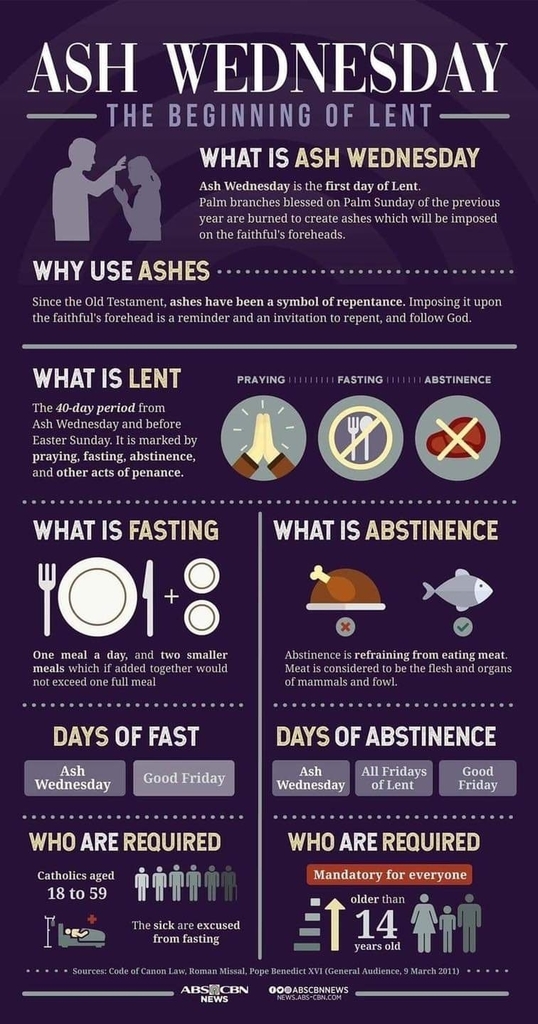 Isaiah and Emma brought me "green eggs and ham". I asked them why? They said, "because its Doc Seuss's birthday!"

Due to the amount of snow days we have had in the second trimester, we are extending the grading period through March 11. Report cards will be sent home on March 16.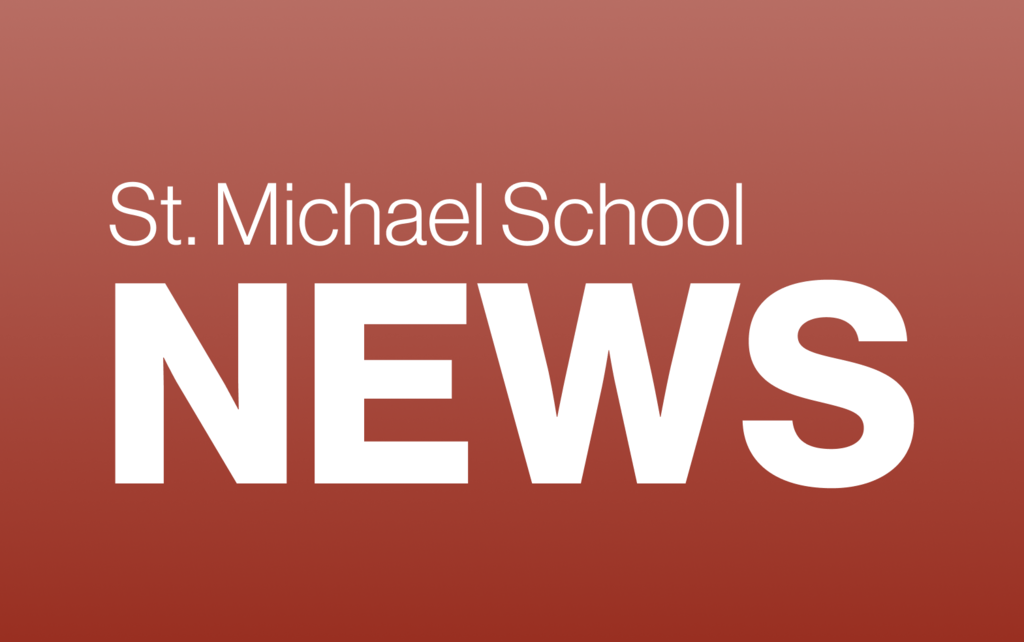 Starts Friday!

St Micheal Fish Fry begins this Friday, March 4 and will continue each Friday through April 8. We look forward to seeing you!

$10 K Giveaway Update: We have now RAISED $4,730 in the SMS $10K Giveaway! We are getting closer to our goal of raising $20,000, but we still need to sell about 765 more tickets to get there. We have had 10 families sell at least 30 tickets, which means their 2022 registration is waived. Huge thank you to everyone has sold tickets so far. Although tickets can be sold up to April 8, people have more chances to win if their tickets are in before Friday, March 4, the first $250 drawing.

This is a gentle reminder that students should still be using personal water bottles. Lately we have been going through a ton of cups. Not only is the waste an issue, but cups spill easily. We have these awesome bottle fillers for our students and wont be going back to the old water fountains. Your help in this matter is greatly appreciated!

Congratulations to SMS 3rd grader Avery Poole who competed in the Scripps Spelling Bee today representing our entire school. She didn't win, but we are proud of her, and she did an amazing job representing SMS as a 3rd grader! great job Avery!


We had several students forget to pack lunches today. No worries, we have it taken care of, but please remember to use the SMS app. There is a lot of information there every day, including the daily menu, daily events, and latest news right on the home screen. It's really easy to use, and we have received a lot of positive feedback from busy parents who have found it helpful.

Please remember that we will dismiss at 12:30 tomorrow, Thursday February 17 due to Parent Teacher Conferences. Please be sure to make appropriate transportation plans. The conference schedule is available on our website under the Live Feed, and was emailed to parents today. School will resume Tuesday, February 22.

This is the parent teacher conference schedule. If you signed up, please check for your times. If you chose to meet online, it will say (online) next to your name, and teachers will be sending you a Google Meet invite. (if they haven't already).

Since we were out last Thursday we were not able celebrate our community for Catholic Schools Week. Today we collected non-perishable items for the local food pantry at the Presbyterian Church in Ripley. Together we collected over 500 items to donate! congratulations to the 3/4 homeroom who won, collecting 178 items! Preschool/Kindergarten was a close 2nd. Thanks to all of our families for their generosity, helping our community!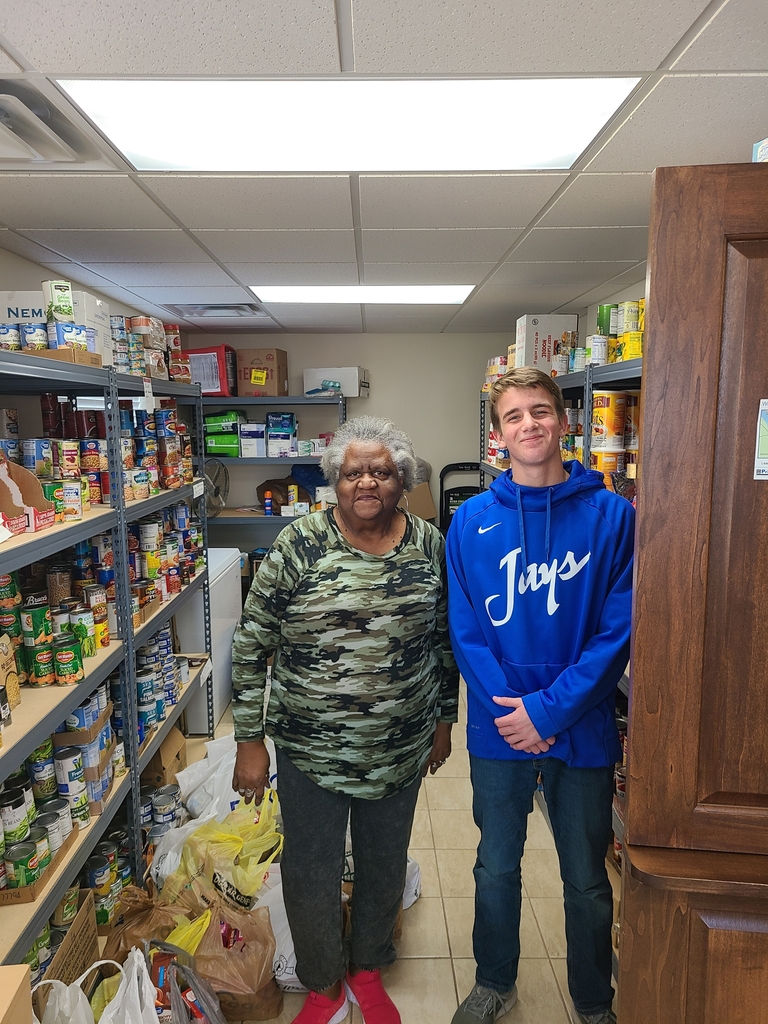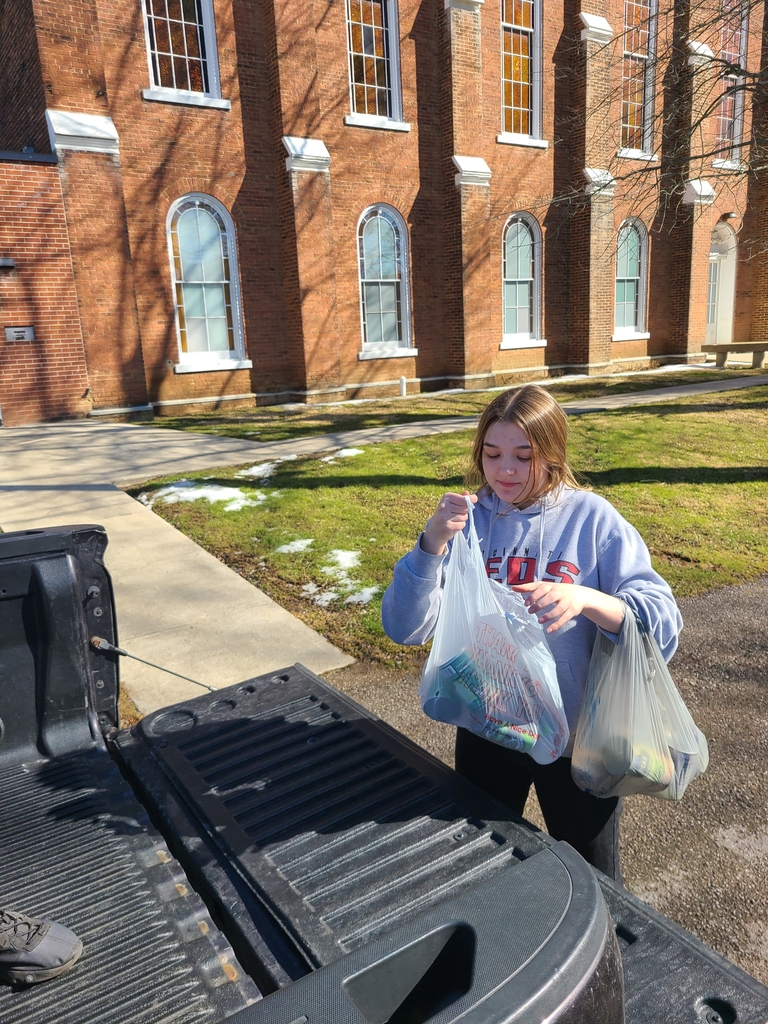 The judges results of the 2022 SMS Science Fair are in. This year the Brown County Science Fair is accepting the top three projects from each grade level. We had many superior projects yesterday, but the judges were able to narrow it down to three in each grade. The following students will represent SMS at the Brown County Science on February 26: Josie Sentney, Kowin Offutt, and Bryn Huffman (3rd Grade), Ella Seip, Easton Swearingen, and Owen O'Connor (4th Grade), Elli Hedges, Griffin Ernst, and Makynli Hauke (5th Grade), Alexandra Depenbrock, Ava Arn, and Sadie Strunk (6th Grade), Will Dragoo, Gunner Ernst, and Elise Tracy (7th Grade), Alyssa Seip, Gabrielle Ernst, and Sydney Arn (8th Grade). Congratulations and good luck! We know you will represent SMS well! There were also several awards presented for outstanding work in class and helping others leading up to the science fair. They were: Ashleigh Boldman, Abbey Burns, Sydney Arn, Josie Sentney, Dominik Cropper, and Elli Hedges. The overall top rating for our Science Fair was Gabrielle Ersnt, and runner-up was Alexandra Depenbrock. Congratulations to everyone who competed! Huge thank you to our judges who gave their entire day to help our students!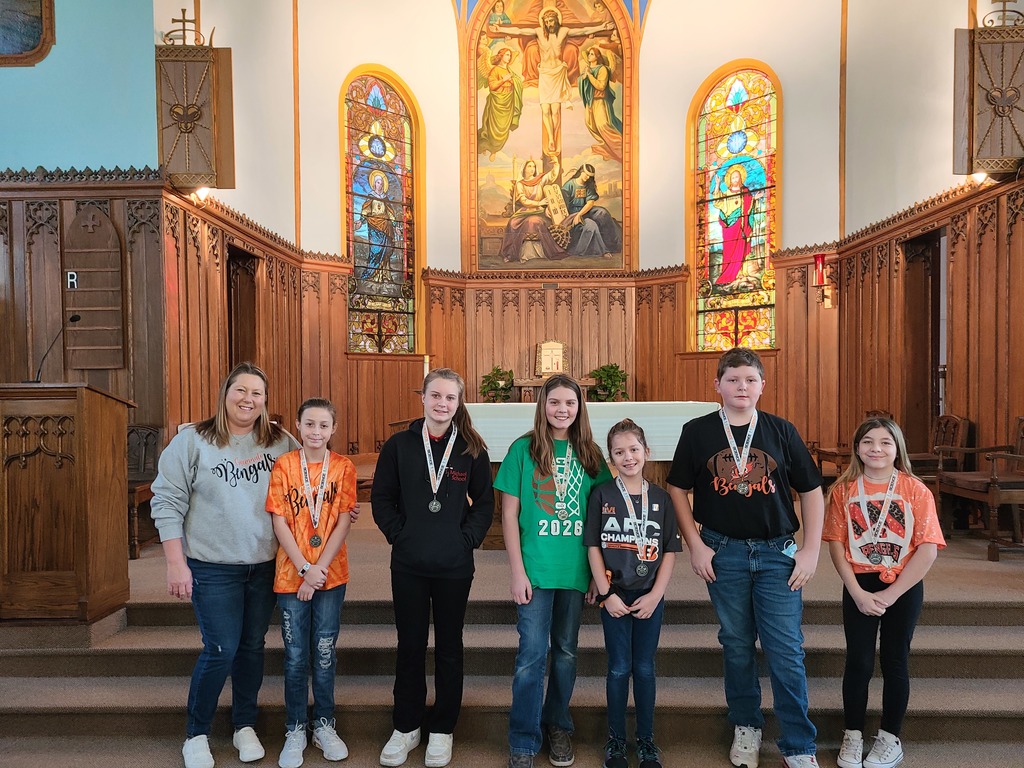 The 2022 SMS Science Fair was held today, with over 60 outstanding projects. Students received either a blue (superior) or red (excellent) ribbon based on their judges average scores. We will announce our overall school winner and school runner-up tomorrow morning, and will inform the students who scored in the top 3 in each grade that they will represent our school at the Brown County Science Fair on Feb. 26. Huge thank you to our judges who in many cases took time off of work to volunteer to judge our science fair. The judging at our science fair is the best of any science fair our students will see, which gives all of our students a huge advantage. Thanks also to Mrs. Dragoo for putting in countless hours to help students with their projects in many cases even staying after hours to help. We believe in hands-on science at SMS, and Mrs. Dragoo makes it happen.

This is another reminder about Edchoice Expansion. The window is open. PLEASE READ THE ATTACHED ARTICLE IF YOU HAVE NOT. Applications and proof of address (utility bills that show billing and service address) need to be turned in to the office. Parents need to follow the instructions to complete the income verification. If you need help with that part of it, please make an appointment with us in the office to help. Thank you.
https://www.stmichaelripley.com/article/640065