Happy Friday!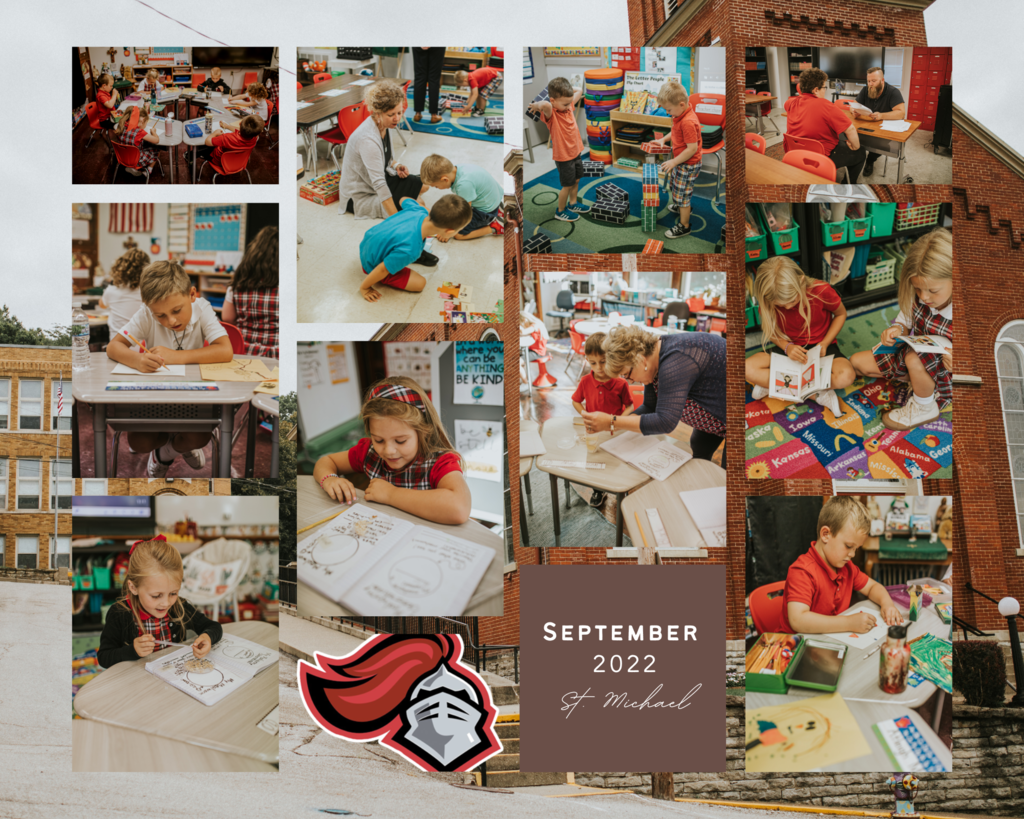 The fourth grade students are learning mean, median, and mode in Math with a hands on approach.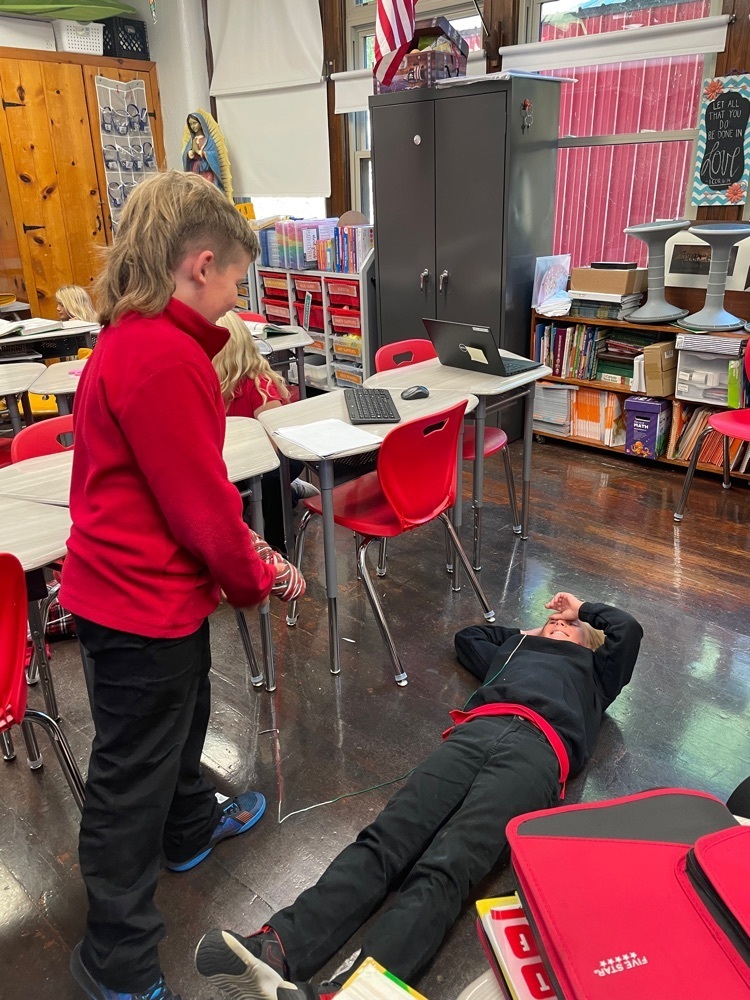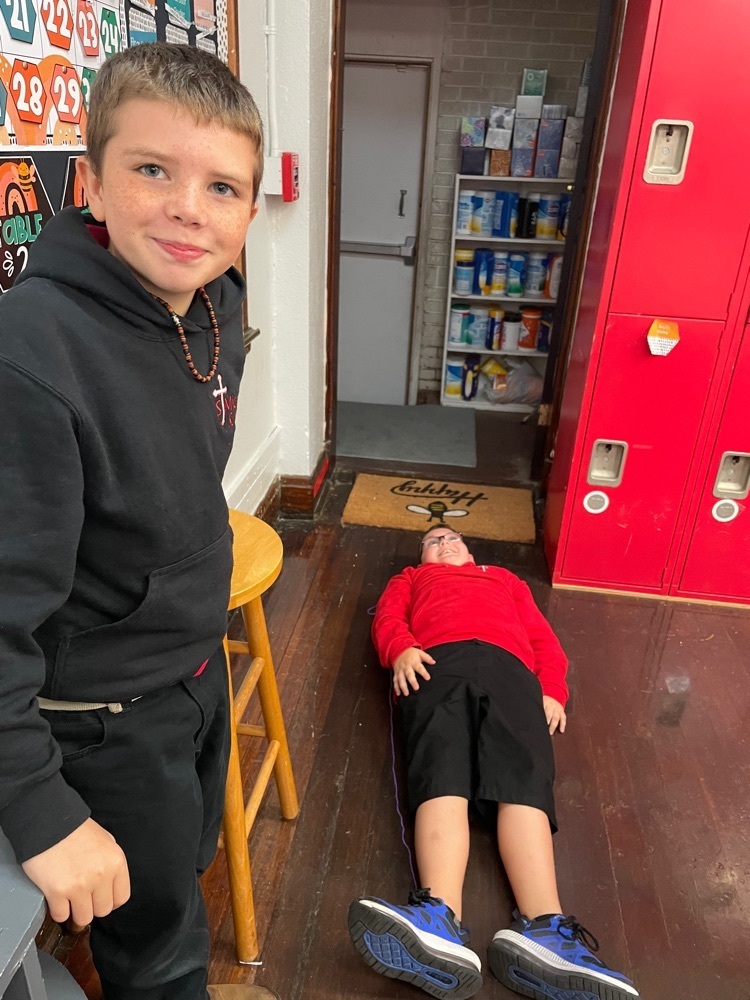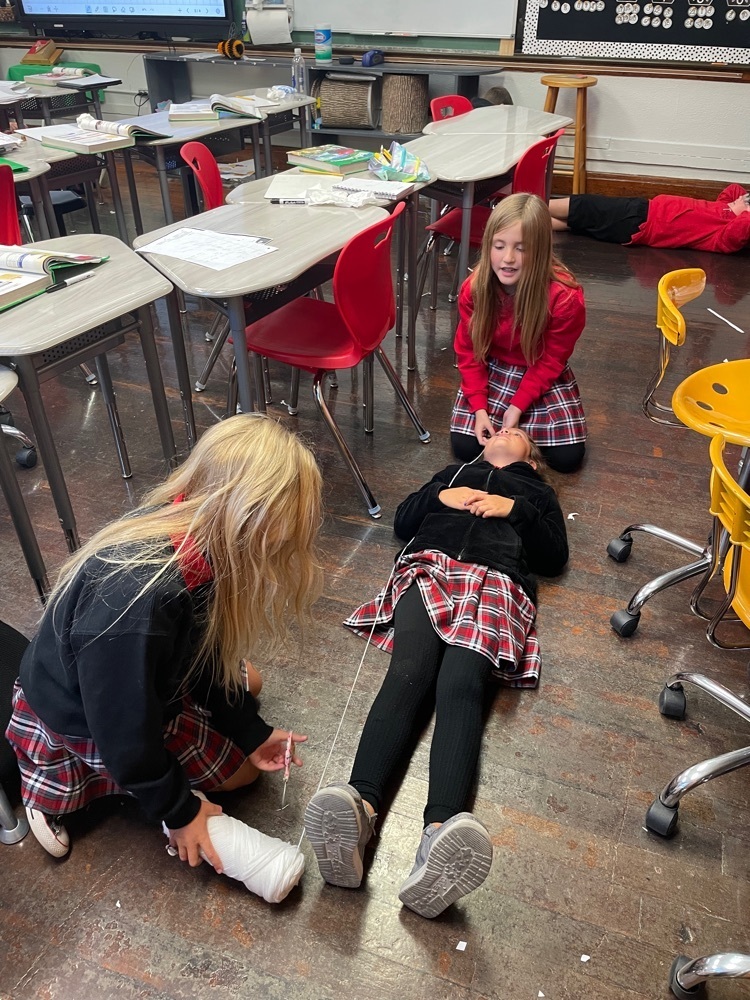 Welcome back SMS Families! Here are a few reminders about upcoming events: October 4- St Francis of Assisi Pet Blessing
https://www.stmichaelripley.com/article/840236
October 5- Midterm Reports & Parent Teacher Conference Signup Sheets (Coming Home with Students) October 13- Parent Teacher Conferences (12:30 Dismissal) October 14- No School The weather is looking good, so students may continue to wear uniform shorts. Normally shorts are not permitted after Fair Break. I will make an announcement when shorts are prohibited. If your child had a project at the Fair, please send pictures, and let me know how they did! -
andy.arn@stmichaelripley.com
For the latest, and all things SMS go to
https://www.stmichaelripley.com/
Here are the details for our families in regards to the parade on Monday: Meet at Georgetown High School between 430 and 530 on Monday. We are entry #61 (Between Color Street Nifty Nails and Fierce Cleaning) Students and parents are encouraged to ride or walk next to the float Everyone should wear SMS spirit wear! We will only be able to stop briefly after we go through the ring, so if you are taking your child from the float at the fair, you will need to be there when the float leaves the ring. If any student is left on the float after the parade we will go to St George to meet parents.  If you have any questions email me at
andy.arn@stmichaelripley.com
. 
Good luck to everyone showing projects at the Brown County Fair next week, especially our own SMS students!
I have had serveral parents ask about the parade. We will have a float in the parade on Monday. We are waiting for lineup info to be posted. We will meet at Georgetown High School for lineup as we normally do. Mr. Hyde has been working to get our float put together and ready for Monday. Steve Henson will pull the float this year. We will let you know more details as we get them! be ready to show your SMS pride!
The Kona Ice truck broke down. They will be coming tomorrow now. We have collected money from students so they will have it tomorrow and avoid it getting lost going back and forth. Thanks!
Mrs. Libby Gallenstein is working in a project for our school in honor of our Grandparents. If you have a chance please send a picture of grandparents to
libbymg21@gmail.com
. Please send one picture of grandparenrs as there will likely be a lot of pictures. Thank you!

RSVP by Monday!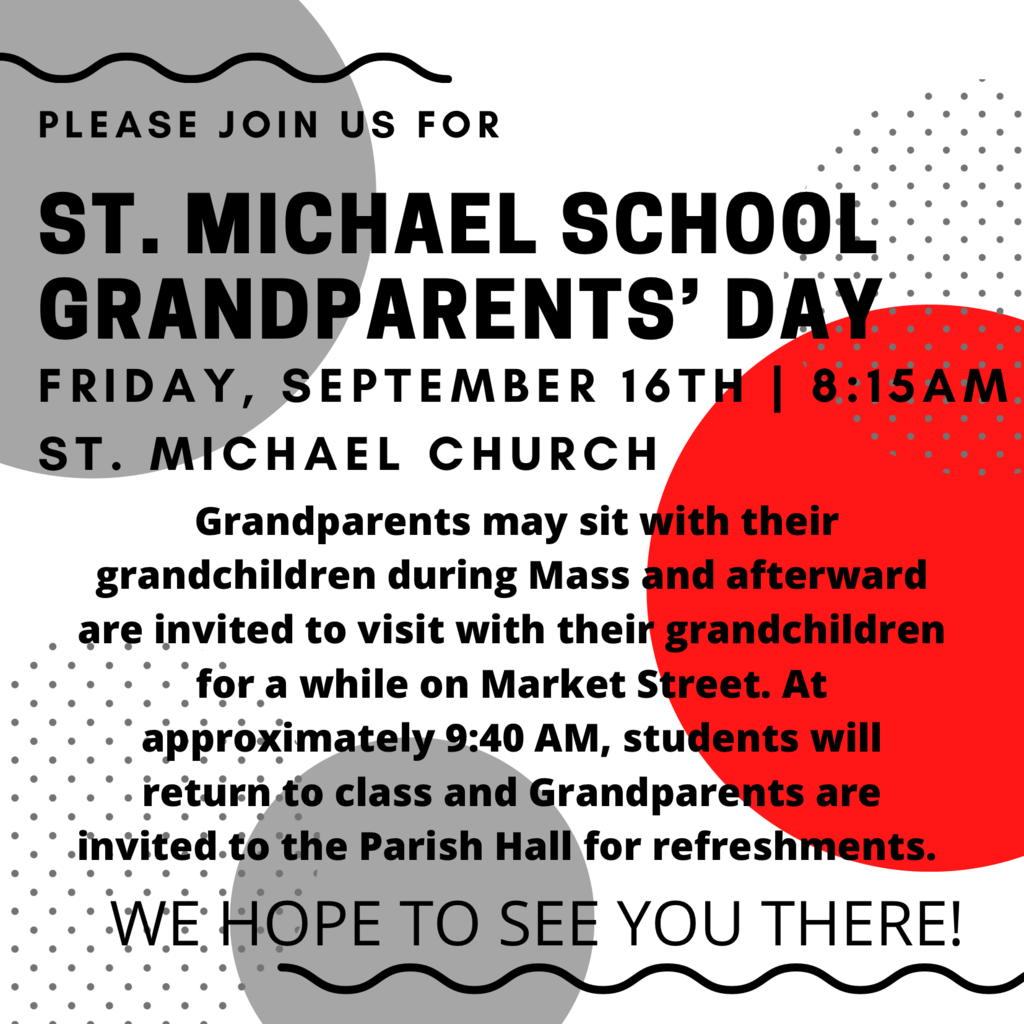 SMS Families, youre doing a great job on our first big fundraiser of the year! We have the maximum number of teams signed up, and currently have 94 hole sponsors. The deadline for sponsors is 2:00 today, so we can get signs printed for next week. Our goal was 100, so we are very close! Prizes can be donated through Wednesday of next week. We are doing much better there, but could still use a few items. Thanks for all your help on this and have a great weekend!

UPDATE: ​We are 11 days away from the SMS Golf Outing! Please keep working to help get our sponsors, teams and prizes for this event. These are our sponsors so far. We need 40 more to reach our goal! Also, any new sponsors need to be in by THIS FRIDAY so we can have signs printed. If you think you turned in a sponsor and it's not on here, please let me know. Scott and Stephanie Willey The Ripley Boat Club Howerton Construction Southern Ohio Equipment Black Helmet Seal Coating The Offutt Family IMFLUX- Plastic Injection Molding Services C&A Concrete D&S Heating and Cooling H&R Block- Connie Sullivan Paul and Karen Knippen Elevator Constructors Local #11 Nead Farm The Lawwill Family- Drew, Kristin, Adalyn, and Evelyn Layman Farms Thatcher Group Makley Studio Flannery's Auto Truck Bowling Built Construction Rodenberg Electric In Memory of Joni Fussnecker In Memory of Ron Connor In Memory of Jon Stuhlreyer In Memory of Jack and Jane Fischley In Memory of Roy and Mary Arn Noel Welding LLC- Heavy Equipment Repair Noel Photography Georgetown Marble and Granite The Family of Kanynn Smith All About Kids Pediatrics LLC St. Patrick School Zach Singler Re/Max Local Experts 32-Q Active Living Chiropractic West Union Fire Department Riverton Guns Primary Plus Ripley Buckeye Whitetail Quest In Memory of Christopher Burrows Georgetown Farm Supply Solomon's Ga Hastings Geomatics Cindy Kratzer & Susan Polley Town & Country Lanes In Memory of Bria Mountain In Memory of Wendy Blackburn Have a Great Year Easton, Dempsey, Sutton, from Aunt Kathy and Jackie Mary Woollard BATL Lawncare Blessed By The Best at SMS! -Lakin Jones Jill and Chris Benintendi Chase Latham Brookies In Memory of Charles "Bud" Ernst Villa Georgetown Lyco Fuels Zurbuch Construction We also have 30 teams signed up so far. We have room for 4 more teams. These are the team sponsors/contact people: Logan Hayslip Ryan Klump Logan Fetters Dave Howerton Team "Huff" Nick Ring Elevator Constructors Local #11 (Team 1)​ Elevator Constructors Local #11 (Team 2)​ Zach Thatcher Kayla Boggs Tim Singler Kelly Heslar Bill Arn Steve Fletcher Kaden Mountain Andy Offutt Chris Owens Mike Jennings Justin Inskeep Clay Thomas Jeremy Huffman John Wood Insurance #1 John Wood Insurance #2 Chris Tracy Wesley Doss Casey Jones Ryan Ernst David Lykins Mike Baker Andy Arn We also still need A LOT of prizes for this event. Prizes could be just about anything so far we have Bengals tickets, Amazon products, pocket knives, poker chips and a few gift cards, among other prizes. Please keep working on prize donations. We are off to a good start, but still have some way to go to make this a successful fundraiser. 100% participation from our families will make this the best SMS Golf Outing ever!
Dear SMS families, Due to unforseen circumstances, we will not be able to have lunch in the Parish Hall this coming week. We will still provide lunch service, but we had to adjust the menu due to eating in classrooms (or outside depending on the weather). Please be sure to check the menu on our website or the app.
https://www.stmichaelripley.com/dining
Thank you
YEARBOOKS are in. You can pick them up tonight at open house. Pick them up in the preschool room. If you can not pick them up tonight they will be sent home the first day of school. There is also yearbooks still available to purchase. They are 25.00 each.
Reminder: St Michael Open House tonight beginning in the church at 6pm. We will dismiss to the school at 630, and parents can drop off supplies and meet our staff. The Kona Ice truck will also be here from 630-730. Partial proceeds will go to SMS! See you tonight!

Good afternoon SMS Families, either today or tomorrow you should receive an envelope which contains emergency medical forms, SMS handbooks, SMS Golf Outing information, and directions for new parents to log on to OptionC. It is important that these forms are signed and turned in at the beginning of the year. Please also be sure to read the handbook with your child(ren) and sign both acknowledgement pages at the end of the handbook. It is also important that everyone has their eforms on optionc filled out in a timely manner. If you need anything from the office please contact me at
andy.arn@stmichaelripley.com
. As always there is a lot of information on our website, be sure to check it periodically. Have a great rest of the summer!

SMS Remembers

Today is the last day of the 21-22 school year! The awards ceremony will begin in the church at 9am. It will be livestreamed on our public FB page. Parents are welcome but seating will be limited. If you plan to take your child straight from the church, please make sure you let their teacher know. Otherwise we will head back up to the school afterward, around 11. If it is nice outside we will eat in the parking lot, if it is stormy, students will eat in their classrooms. Dismissal is at 1230. We are looking forward to a great final day at SMS!