There has been a change to the lunch menu for this Friday. Instead of our regular "pack day" due to the fishy fry, we will have Giovanni's cheese pizza available for students. This will be counted as a regular lunch charge for our students. To help us order the correct amount of pizza, we will take lunch count for Friday on Thursday. Thank you.

Elouise's cousin Miles visited SMS today for World Down Syndrome Day! At morning prayer we talked about the importance of awareness, inclusion, rights and dignity of all people. We also took a few pictures! On Thursday we will have a guest speaker who will answer questions and speak more with our students about Down Syndrome. Thanks to all who donated and participated today!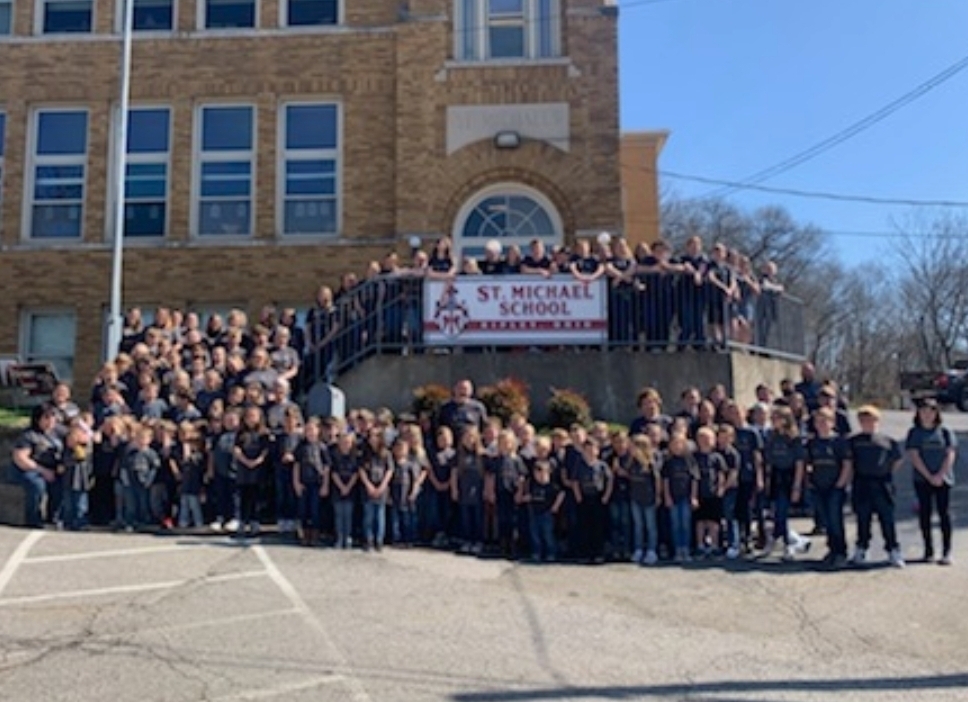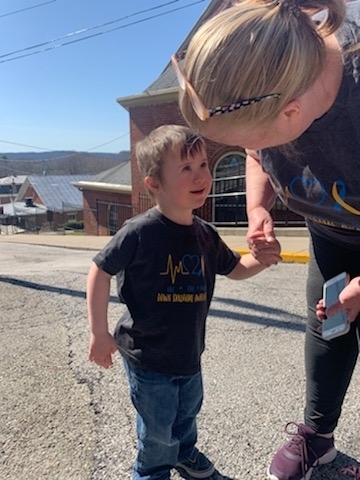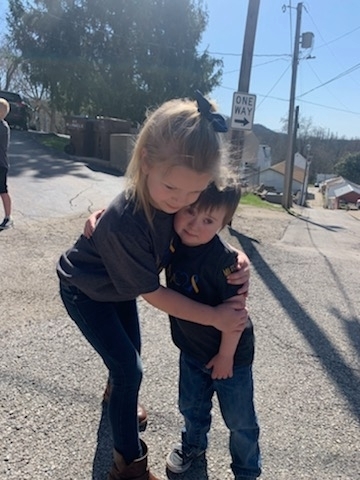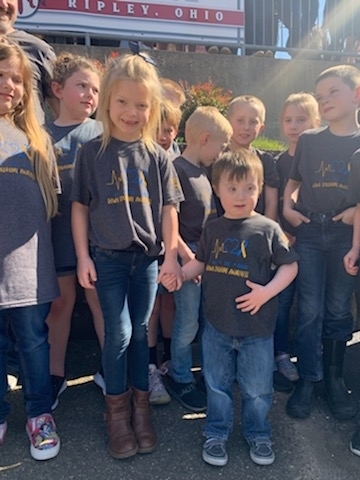 This is a reminder to our entire student body and staff to be sure to wear your World Down Syndrome Day shirts to school tomorrow, with appropriate jeans or shorts. T-shirts were sent home with every SMS student last week. Students are also encouraged to bring in a donation for Down Syndrome Awareness. This is a link to the article we posted about it a few days ago. Thank you!
https://www.stmichaelripley.com/article/674201

SMS watched the first performance of St Patrick's production of "Alice in Wonderland". Great job to all the SPS students, and we are especially proud of former SMS students Bella Inskeep (the cook), Rhiannon Nuernberg (Queen of Hearts), and Alex Arn (Alice).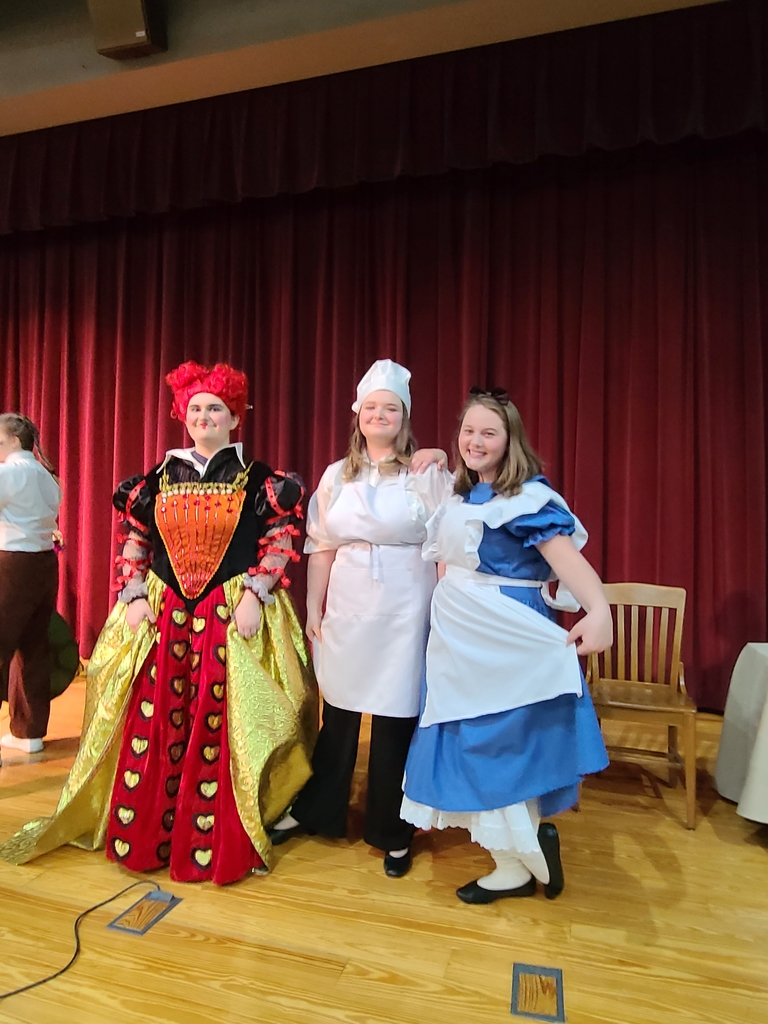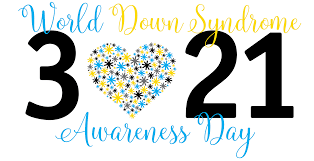 Dear parents, The weather has been all over the place, as often is the case in March. We have had some warm days, so students are allowed to wear uniform shorts with uniform polo shirts now. We have had some issues lately regarding sweathirts and hoodies. Please be sure your children are wearing St Michael sweathirts and hoodies. If you are unsure about the uniform policy, please refer to the handbook. Thank you for your cooperation!

Be sure to check today's white folders which will be with the youngest student in each family. They contain: 2nd Trimester Report Cards Spring Picture Order Forms Permission slips for Thursday's trip to MCTC for "Alice in Wonderland" which should be signed and sent back in the white folder on Wednesday.

This week's menu with weekly specials!

Huge thank you to Dolores Stuhlreyer (Aunt DD) who is purchasing cheese pizza from Pasquales for all of our students this Friday for lunch. Thanks Dolores!

There is a menu change for Thursday: Uncrustables Goldfish Crackers String Cheese Please note also that Friday is the first fish fry. Students need to pack their lunch on Friday.

There will be no morning bus service for Ripley bus riders tomorrow due to R.U.L.H. running on a 2 hour delay. There will be afternoon Ripley bus service, and the Georgetown bus will run as normal tomorrow.

Ash Wednesday mass tomorrow for our students at 8:15.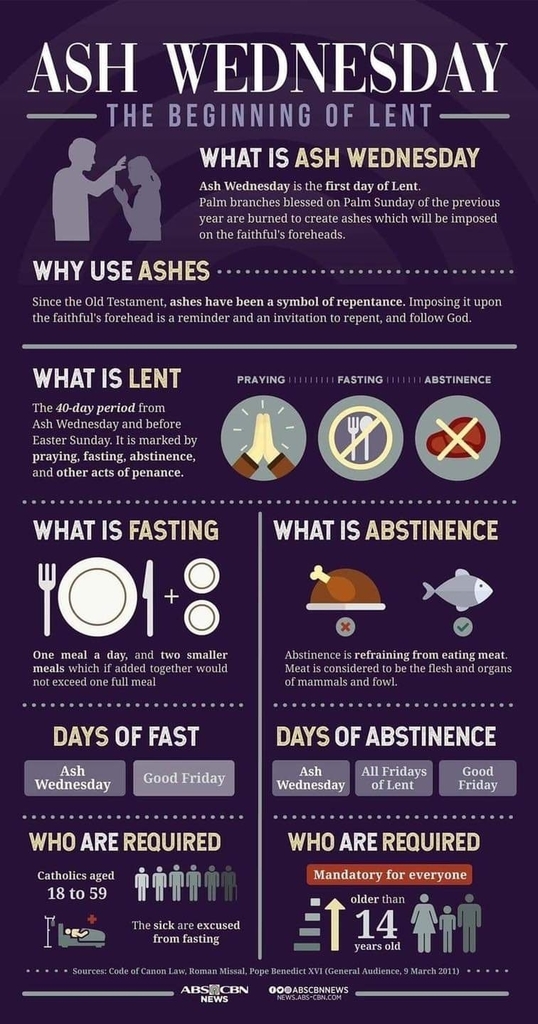 Isaiah and Emma brought me "green eggs and ham". I asked them why? They said, "because its Doc Seuss's birthday!"

Due to the amount of snow days we have had in the second trimester, we are extending the grading period through March 11. Report cards will be sent home on March 16.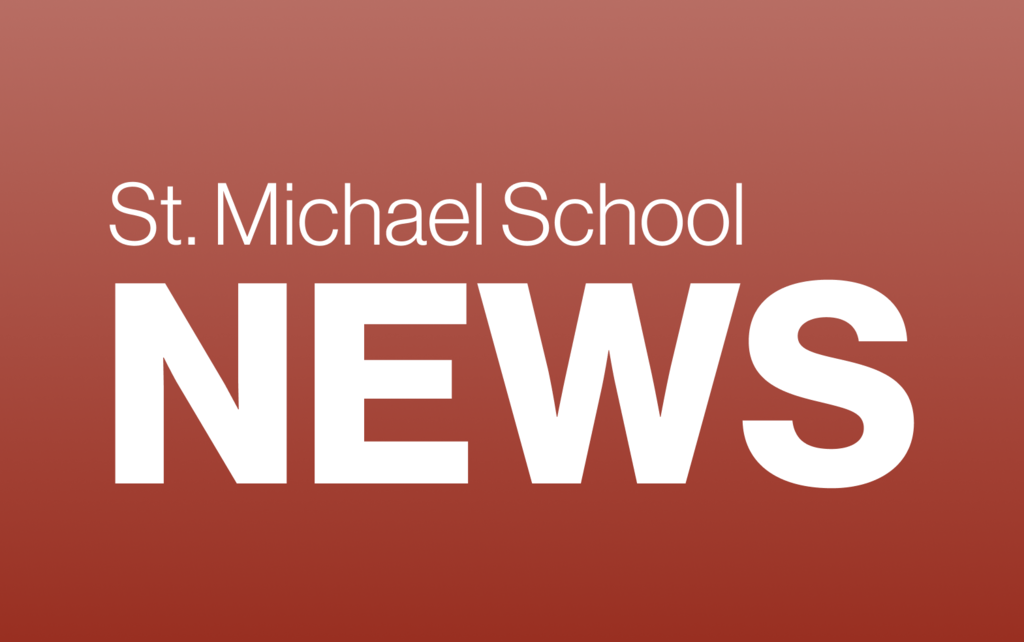 Starts Friday!

St Micheal Fish Fry begins this Friday, March 4 and will continue each Friday through April 8. We look forward to seeing you!

$10 K Giveaway Update: We have now RAISED $4,730 in the SMS $10K Giveaway! We are getting closer to our goal of raising $20,000, but we still need to sell about 765 more tickets to get there. We have had 10 families sell at least 30 tickets, which means their 2022 registration is waived. Huge thank you to everyone has sold tickets so far. Although tickets can be sold up to April 8, people have more chances to win if their tickets are in before Friday, March 4, the first $250 drawing.

This is a gentle reminder that students should still be using personal water bottles. Lately we have been going through a ton of cups. Not only is the waste an issue, but cups spill easily. We have these awesome bottle fillers for our students and wont be going back to the old water fountains. Your help in this matter is greatly appreciated!

Congratulations to SMS 3rd grader Avery Poole who competed in the Scripps Spelling Bee today representing our entire school. She didn't win, but we are proud of her, and she did an amazing job representing SMS as a 3rd grader! great job Avery!