Great opportunity here for parents of incoming preschool and kindergarten students.

School is running on schedule. However, there are a few slick spots on the hill. When you are dropping off this morning please avoid them as you drive up the hill. Thank you.

After talking to other school districts in the area regarding the possibility of hazardous weather conditions tomorrow, we will be sending work and materials home with students tonight in the event that we are unable to come to school tomorrow. If we cannot meet in person due to hazardous conditions, we will use a Non Traditional Instruction (NTI) day. Students in grades 5-8 will be required to join classes online, and students in grades K-4 will be at the discretion of the teacher. All materials that students need will be sent home, but should not be opened unless we have to use the NTI day. Feel free to contact teachers via email or dojo if you have any questions. Again, this is only in the case of weather keeping us from school tomorrow. Otherwise we will have class in-person as usual. Thank you for your cooperation!

Due to the cancellation of school Tuesday, there has been a menu change for Wednesday, January 19. We will now have: Turkey w/ Gravy Stuffing Green Beans Fruit

Since we were out of school today, we will celebrate the Bengals tomorrow! Students may wear Bengals gear (or Black and Orange) with jeans tomorrow, Wednesday, January 19!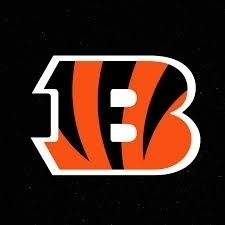 Due to the icy conditions on campus and hill, as well as secondary roads in our community, St Michael School will be closed, Tuesday, January 18.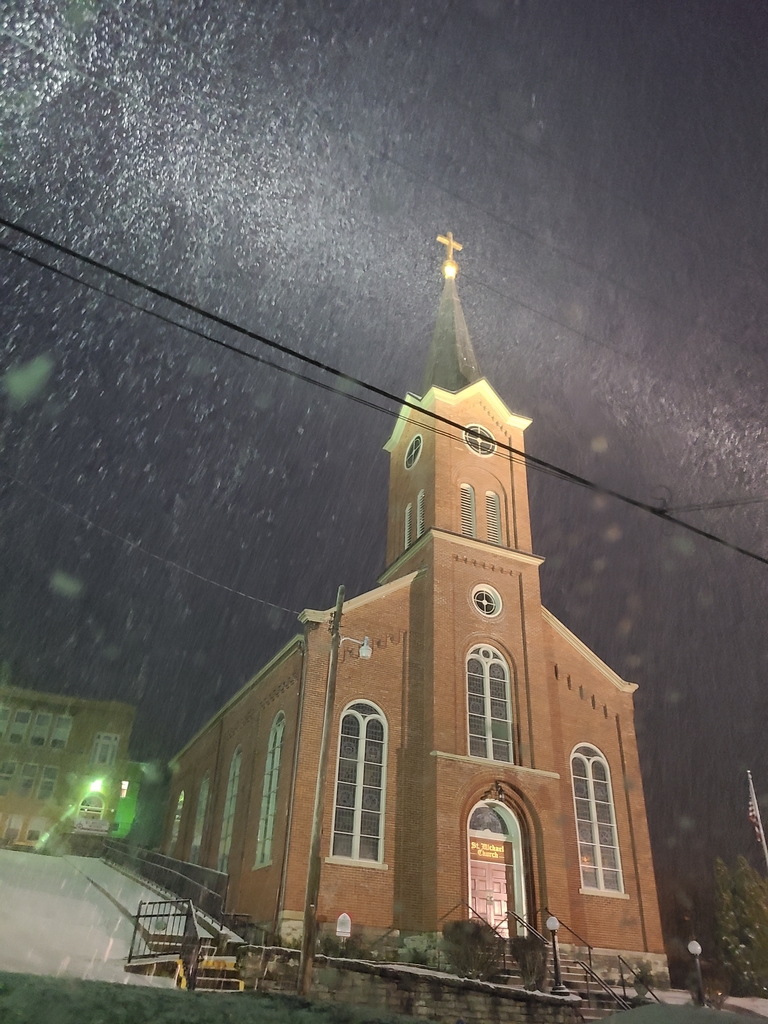 SMS remembers Dr. Martin Luther King Jr.

Being that the Bengals have accomplished something that hasn't been done in over 30 years, we will celebrate our Cincinnati community Tuesday. Students may wear Bengals gear with jeans! Who Dey!
Menu change for tomorrow!! We have a ton of leftovers … instead of vegetable soup we will be having a leftover smorgasbord! Potato soup, Johnny marzetti, ham sandwiches and more!

Please be careful dropping off today. There are some very icy spots on the hill. If you aren't sure you can make it up the hill, you can drop off in front of the church and children can walk up the sidewalk. It is clear.Morning prayer will be in the school.

St Michael School will now be closed, Friday, January 7.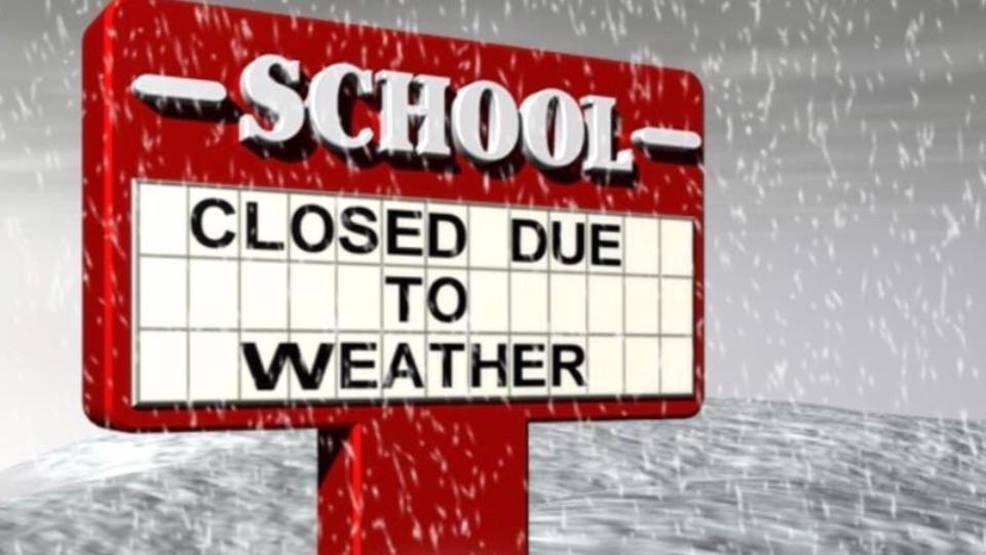 Good morning SMS Families. As many of you know several of the local schools are letting out at 1:00 today due to impending weather. This means there will be no Ripley bus service, and the Georgetown bus must run at 1:00 or not at all. Our plan is to remain in school as usual. However, if you are a parent of a Georgetown bus rider and have no other mode of transportation, Mr. Heslar will come pick up students at 1:00. If you need this service and would like your child to leave on the bus at 1:00 please call the office before 11:00 so we can tell Mr. Heslar to come pick them up. Otherwise dismissal will be as usual at 2:50. If you have any questions, feel free to call the office. Thank you!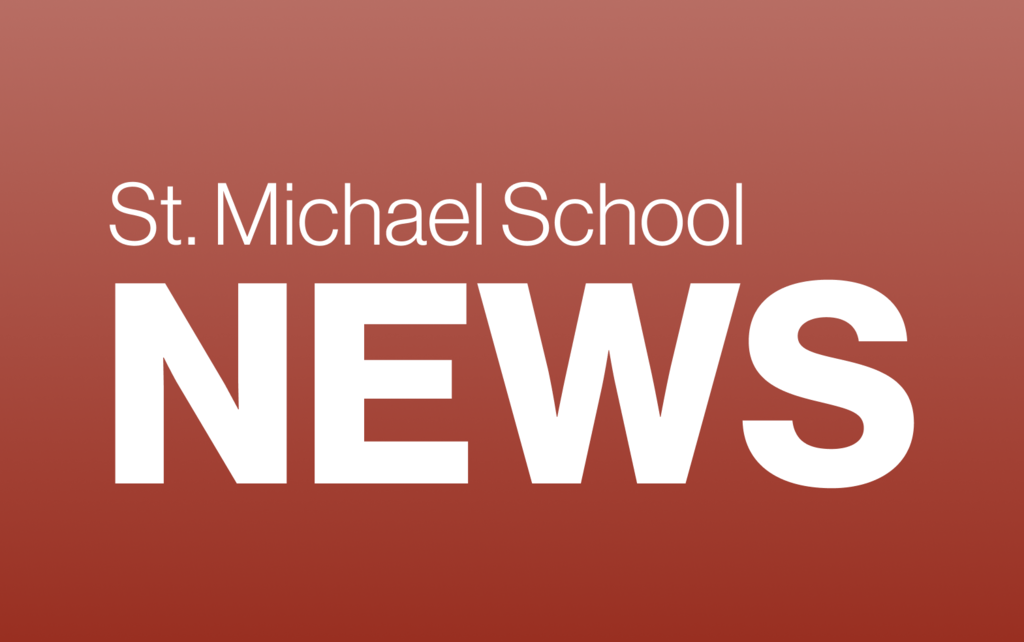 Celebrating Christmas today in our classrooms! Thanks to everyone who contributed for Dress Down for a Cause. Also, thanks to our anonymous donor who bought pizza for the entire school today!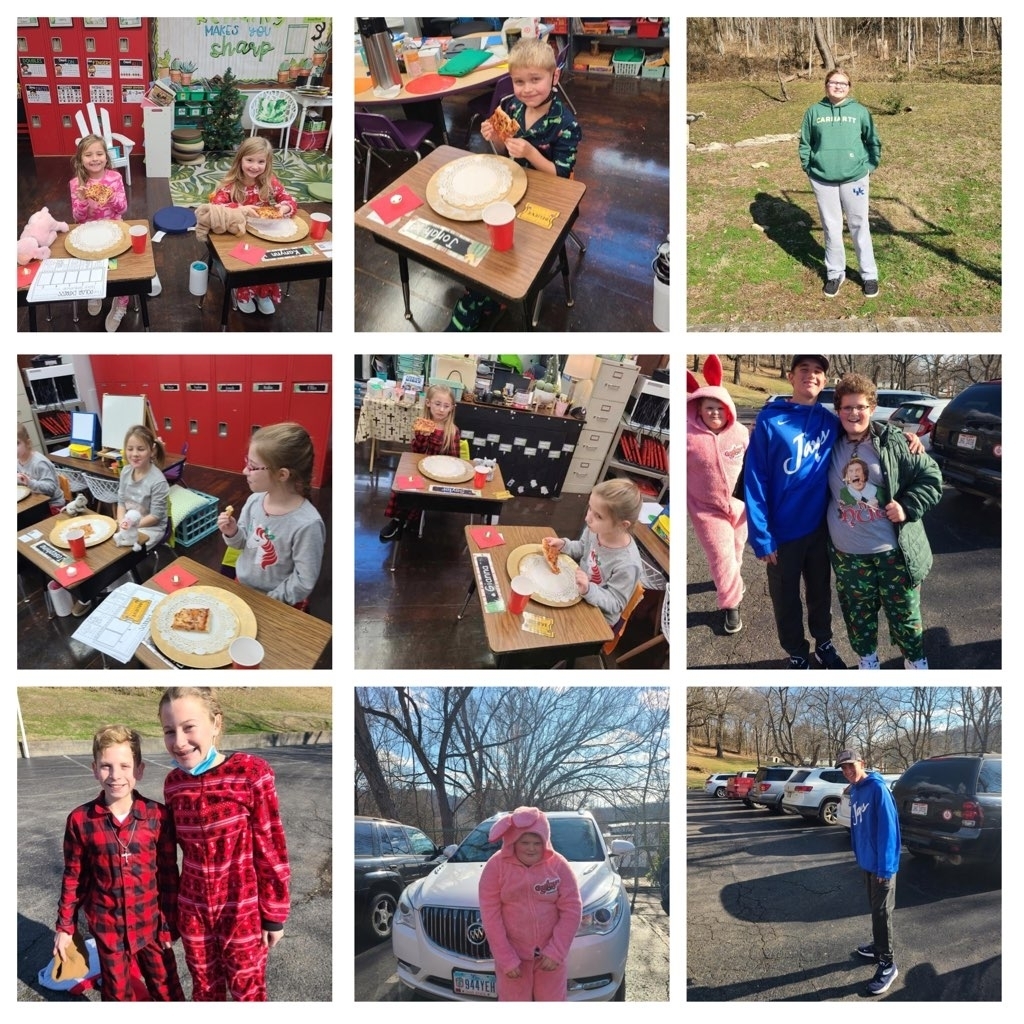 Merry Christmas!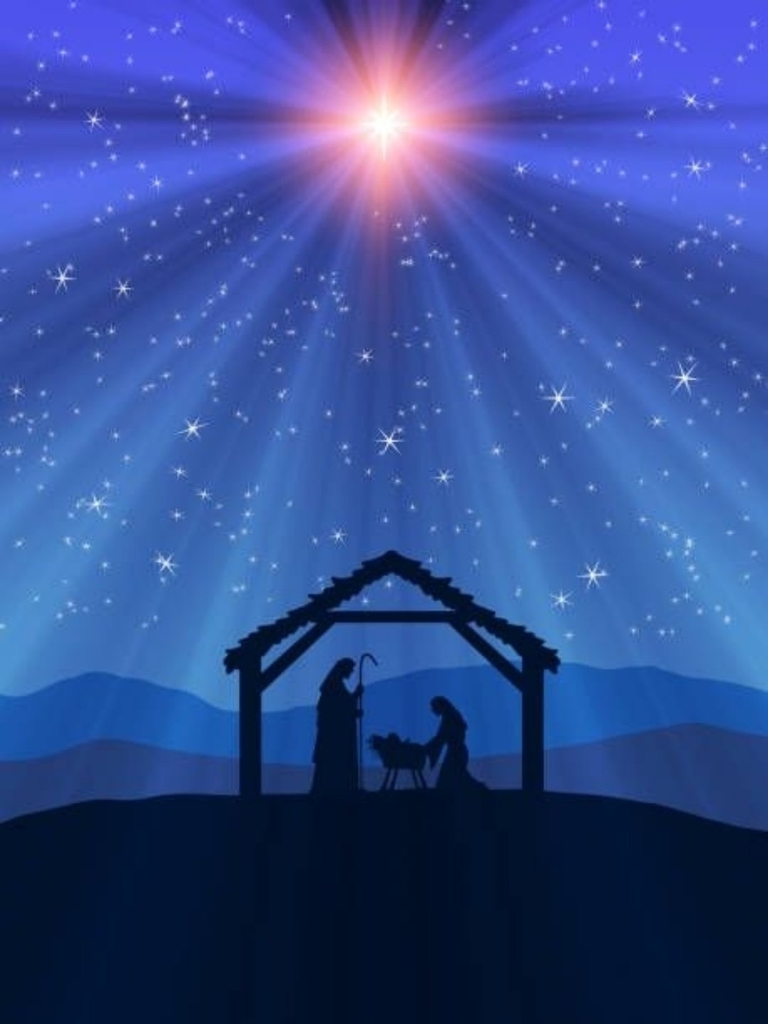 Mr. Heslar has offered to move musical equipment to the Gaslight Theater on December 8. We can help load it here at the end of the day. We do need volunteer help to meet us at the Gaslight Theater On December 8 at around 4:00 to get the equipment in the building. If you can help, please let us know. Thank you!

Just a reminder to our parents, Thanksgiving Break will begin on Tuesday at 12:30 p.m.
Join us for St. Michael's Harvest Dinner! St. Michael Parish Hall, Sunday, October 31, 2021 from 10:00am - 2:00pm. We would love to see you there.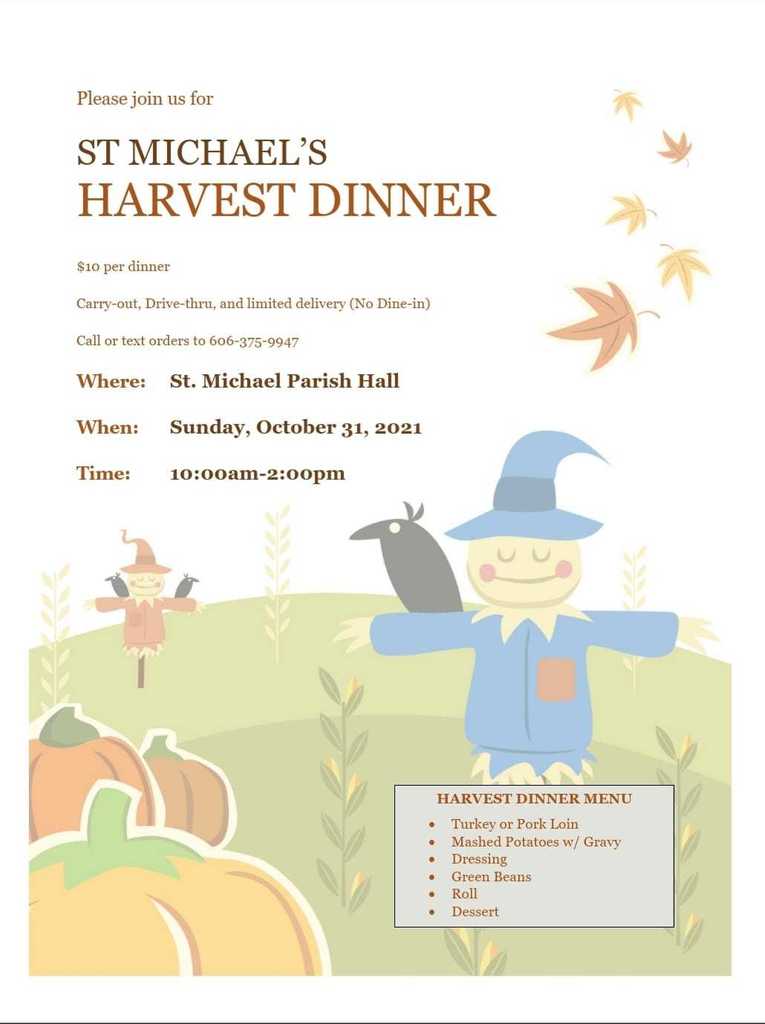 Welcome to St. Michael School! At St. Michael, we offer a truly unique educational experience where we combine the Catholic school experience with a small town, rural values creating a family atmosphere.